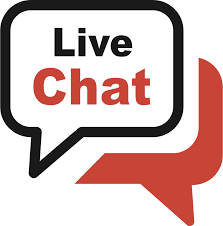 LIVE CHAT COMING SOON IN 2024!!!
That's right! We are so excited to annouce that many new changes are taking place within our Sound-Mind.org community! We are currently working on developing FREE COACHING through LIVE CHAT with every donation. Please check back for updates on when this might be available. Your patience is appreciated!
In the meantime, PLEASE take advantage of our online peer Interactive Community. You may participate online anytime through any of the links available on our Interactive Chat Directory page.
Anytime you participate in our online community, whether through sharing your own personal stories or simply commenting on another person's post, you make a positive difference in the lives of those who struggle with anxiety and anxiety related issues. Contrary to what you may be thinking, you don't have to have things all figured out before you begin to help others. Your own personal perspective may just be what someone else needs to hear. We learn and grow together when we are willing to share our experiences and wisdom.
Return from Free-Life-Coaching-Chat to Sound-Mind.Org Homepage