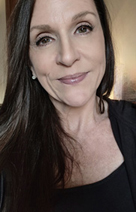 My Anxiety Story
A little about me and why I started this website...
Hello there! My name is Susan and I am the author and creator of Sound-Mind.org. I want to welcome you to this free, interactive, self-help website. I hope that you will find all the information and resources here most helpful. It was through my own personal experiences where I recognized the need for free peer-to-peer support without there being any strings attached. This need prompted me to create a space where people on a similar journey could come to be encouraged and also encourage others. As Proverbs 27:17 says "As iron sharpens iron, so one person sharpens another." I believe the rough and bumpy journey through anxiety, panic attacks, obsessive thinking and other stressful experiences deserve genuine understanding and support from others who have been there. No one should have to travel these life experiences alone! All people deserve to see the light at the end of the tunnel and should not go without free resources and peer support. We all have something valuble to offer others when it comes to our own personal experiences. Wisdom gained through personal experience is priceless and one of lifes greatest gifts that we can all share with others. Since 2008 this website remains to be a labor of love.
So what makes this website interactive?
All throughout the pages on this website you'll come across different topics that are open for comment or discussion with your peers. Those that are open for discussion and/or comment will have an area at the bottom of that page where you'll see previous posts from others. In these areas you can comment to someone specifically or submit your own to that particular page. If at any time you have a hard time finding a particular post we have provided a website search bar at the top of each page for your convenience.
What is a Life Coach?
A Life Coach is someone that looks to empower others through education, encouragement and accountability. Life coaching is devoted to helping people recognize their strengths so they can take control of their own lives through various self-help practices. As a profession, Life Coaching is unregulated in my state of residence, so although I am not required to earn a degree, license or certification, I have more than 25 years of personal experience with mentoring others and aquired wisdom from my own life journey. Even though we all have different lives and experiences, we can identify with eachother in many different ways that are common to human suffering and there are skills and techniques that can guide us all into a place of healing. I have mastered working certain cognitive-behavioral self-help programs for myself and have first hand experience. I have taken all that information to a place where practical application through behavioral action has led to a place of sustained recovery from chronic anxiety, panic attacks, agoraphobia and obsessive thinking. I am unique in how these struggles relate to being the oldest sibling in a very big family, and also being a military spouse for more than 29 years. I have also experienced rare, chronic medical challenges (one going undiagnosed for more than a decade called Superior Semicircular Canal Dehiscence) where I have had to advocate for myself when doctors have failed to give me the right answers. I have experienced loss of family members, friends, long distance residential moves, struggles that are common to relationships, as well as struggles common to the Christian believer as they apply to living everyday life as they do in my spiritual life. I have great empathy and compassion for people and long to see them move forward in their lives and enjoy showing them how to be proactive in their own lives so they can effectively reach their desired goals.
IMPORTANT!!! A Life Coach IS NOT a medical, or mental health specialist and they DO NOT diagnose or treat medical or mental health concerns. Life Coaches are mentors that work to support, inspire, motivate, encourage, and advise you while YOU implement the changes necessary to get you to your desired goal.
When you encourage others, you encourage yourself! You can help!
First of all, your own experiences are very valuable! Whether you are struggling with something specific or have experience overcoming something and want to offer your own perspective, WE WANT to hear from you! Please consider contributing to this website through sharing your own story and/or commenting on other stories to encourage others and lift them up! You can stay as anonymous as you like! No need to give away personal information, in fact, we prefer you didn't! Together, we can make a world of difference in the lives of others, because when we help others, we also help ourselves through reinforcement. If you have a story of your own and want to share it with others, please share your anxiety story. This is where you get to reach out to other readers and help them see that they are not alone. Believe it or not your story just might be the story someone will connect with and bring them hope!
However, if you don't feel comfortable contributing through interactions, you can also help us maintain this free website through making a donations of any size.
While you will see occassional ads on this website, it is the goal of Sound-Mind.org to become a website FREE of Google-Ads. Your donations will greatly help me achieve that.
A Word of Encouragement to You
I want to share a word of encouragement with those who are currently suffering and looking for real answers. No matter how difficult things might be right now, there is hope and you can recover! Your life doesn't always have to be this way. Believe it or not, it is within your own reach to create a better life for you and those around you. The power to change lies within each of us and there are no exceptions. You hold the key that unlocks the door to your own recovery. All you need is a real desire to overcome the issues you are facing, a willingness to do whatever it takes, and a small amount of faith and courage to pull you through. You must always remember that you are never alone. Even if you are going through this experience and people around you don't understand, there are people all over the world that are suffering along with you. At the same time, there are people that have suffered tremendously and have fully recovered from stress, anxiety, panic, agoraphobia, depression and the many disorders that come with them. They were willing to do whatever it took to become stronger, healthier and happier with their lives. They are real people that have found the way to recovery. Be encouraged! There is hope for you! You can recover and find peace again in your life. As far as that may seem to you right now it is the absolute truth. Inside all the pages of this website are answers that will help lead you to full recovery. I encourage you to read them all. The information is free and based on real personal experiences. There is no catch or strings attached here. All you will find is honest direction and answers that have worked for me and many, many others. What you do with the information here is entirely up to you. I am sure you have heard, "you can lead a horse to water but you can't make them drink". The same holds true to your own health and wellness. Anyone can lead you to answers but unless you put those answers into action in your own life you will not see the results you are looking for. You have to be willing to do whatever it takes! This means stepping outside of your comfort zone and challenging yourself daily. I'll be the first to say that it is not easy. But the good news is that its not impossible! The efforts you put forth are worth more than you will ever know. As long as you are persistent and have a planned approach, you cannot lose! You will have good days and bad days and this is acceptable and to be expected throughout your recovery journey. Remember that every bad day teaches us something new about ourselves and life. Recovery relies heavily on repetition and mastering the steps required to the point where new ways of thinking and behaving become natural. You must never, ever give up!
Maybe you are asking "where do I start"? Although there is no right or wrong answer, I highly recommend educating yourself first. For more information on taking those first steps, please visit Self-Help for Anxiety. Remember, it takes time to learn new skills. So be patient with yourself. Once you feel you have mastered something new, move on to something else. Do things in the order you feel is best for you. Please do not feel overwhelmed by the amount of information there is to learn or the amount of work it will take to recover. Its important to note that small steps lead to BIG leaps and bounds! Therefore, smaller steps are encouraged, especially when trying to recover from panic attacks or agoraphobia. The important part is that you keep moving forward in your journey. You will find many different resources on this site. All these resources are meant to encourage you along the way to good health. Hang in there and be encouraged! You can find peace again!